Meet The Practitioners
Get to know the staff at Hands on Health and Wellness
Elizabeth Martin (formerly Folk), MSOM, L.Ac, LMT
Owner of Hands on Health and Wellness
Elizabeth Martin (formerly Folk) is a board certified NYS licensed Acupuncturist and Massage Therapist and she holds her Masters degree in Health Science and Oriental Medicine. She obtained her degree at New York College of Health Professions, located in Syosset, NY Having studied Martial Arts for over 6 years, Elizabeth started her curiosity of East Asian culture and tried acupuncture for her sport related injuries. The results were so miraculous that she decided to change her career to helping others with East Asian Medicine. Through her school career she was one of few students who did a 3 year internship at the college's Herbal Dispensary where she gained hands on experience in mixing and prescribing Chinese medicinal Herbs. Elizabeth supplemented her modalities by adding the massage therapy program. She is a board certified New York State Massage therapy. She uses massage therapy as am adjunct therapy to helping people heal from their injuries and aliments. Medical Qi was added to her studies after completing a 3 year intensive study of the practice of Medical Qi Gong, where she is now considered a Qi Gong Master and is able to develop sets of meditations, exercises, and breathing techniques trailered to ones persons needs. Elizabeth is Also a Reiki practitioner and enjoys healing others with non traditional therapies. After Obtaining her Masters in Acupuncture, Elizabeth continued her education learning a specialized Allergy Elimination technique that one can only learn in California called NAET. (Nambudipads Allergy Elimination Technique) She continues to help alleviate food and environment allergies symptoms. Some other things that Elizabeth has had success with treating are, Woman's Health issues including Fertility, induce labor, PMS, menopausal syndrome, insomnia, headaches, and other aliments like pain, smoking cessation, stress, Anxiety, depression, post surgical pain, sports related conditions, diabetes, effects of radiation and chemotherapy and many more. Elizabeth has an extensive knowledge in many therapies and continues to learn and grow her knowledge. She strives towards helping as many people as she can. Her dream is to mainstream Acupuncture into the traditional health care system so everyone can know and enjoy the benefits that Acupuncture and East Asian Medicine have.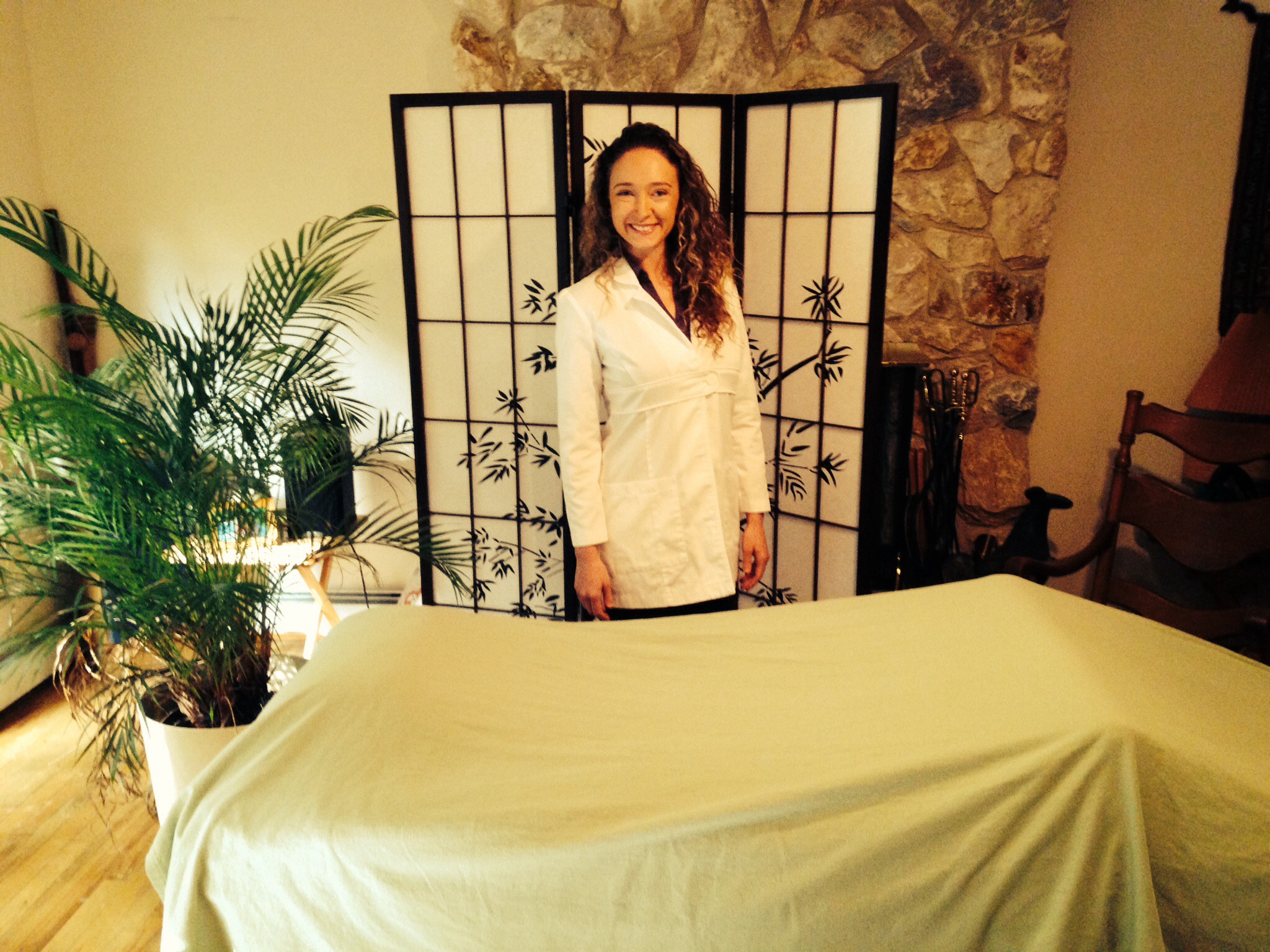 Stephanie D. Silverman MS, L.Ac, LMT
Masters of Science Acupuncture NYS Licensed Acupuncturist NYS Licensed Massage Therapist Stephanie moved from Illinois to New York in 1999 to continue her classical ballet and modern dance training at the Joffrey Ballet School. An injury prevention course introduced her to the benefits of Pilates and she became a Certified Authentic Pilates Instructor. She has been teaching at Center for Movement and privately for over 10 years. Her extensive knowledge of the body and desire to help others find and maintain wellness lead her then to Massage Therapy. She graduated from the Swedish Institute and became an LMT in early 2009. Receiving regular acupuncture treatments during and after school inspired her to attend the New York College of Health Professions. She has been practicing acupuncture since 2013. She is excited to be able to offer both massage and acupuncture at Hands on Health and Wellness.
Michael Savalli MSOM, L.Ac,
Michael is a board certified NY State Licensed Acupuncturist, who received his Masters Degree in Oriental Medicine from New York College of Health Professions.  While in this program, he also specialized in Chinese herbal medicine.  He also has a bachelors degree in Mathematics from Cornell University.  After working for some time in professional offices, he decided to change careers, towards one working more directly with people.  He was drawn to the idea of, using effective traditional medicine, as a useful means to address many modern health issues, including disease prevention, and the rising costs of many treatments. He is committed to making holistic Traditional Chinese Medicine, accessible, to all who seek its benefits.  He also has a long history of studying martial arts, and is a certified Tai Chi instructor.
Michael believes traditional healing, and modern medicine, can work side by side to provide the best care for your health.  He is a practicing Buddhist, and considers compassion to be human-kind's greatest virtue.  He feels very lucky to be practicing in a profession that can benefit the lives of many people.  He has experience treating many health issues, and is currently focusing on integrative treatments for cancer patients, and helping people cope with psychological and emotional issues.
Victoria A. Liotta, MS, L.Ac, LMT
Masters of Science Acupuncture NYS Licensed Acupuncturist NYS Licensed Massage Therapist
 Victoria "Vicky" Liotta is a licensed acupuncturist whose philosophy on healing is "take care of yourself now."  She believes that acupuncture treatments, along with proper nutrition and a balanced life, contribute to better health. A student of both Western and Eastern sciences, Victoria holds a BA from Villanova University, where she studied Electrical Engineering and Communications prior to earning her MS in Acupuncture.
Originally, complimentary medicine was a hobby for Victoria.  While living in Atlanta in the 1990's, she stumbled upon an herbal shop and began reading books and pamphlets on nutrition, supplements and herbs. In 2002, Victoria began receiving acupuncture treatments and decided to turn her interest into a career; first with massage and then with acupuncture. Before joining Hands on Health and Wellness, Victoria worked at a community acupuncture clinic in East Northport. She also has 9 years of experience as a massage therapist, specializing in medical massage, deep tissue and sports stretches. These skills, along with cupping and aromatherapy, are often incorporated into her acupuncture treatments. In her spare time, Victoria enjoys playing drums in a local rock band.
Our Mission
At Hands On Health and wellness our mission is to Maximize Mind and Body Health. We do our best to provide you with education and treatment to improve and maintain your health goals. Whether you are looking to achieve wellness, would like to prevent having surgery, or need a compliment to your traditional therapies, Hands on Health and Wellness is the place for you.
Before I came to Hands on Health and Wellness I was in pain all day and had difficulty sleeping. Now I am able to fully functuon during the day, sleep at night, and exercise again. Helaine L.
Want to learn more about Acupuncture or other modalities?
If you're interested in learning more, send us an email. We'll respond to you within 24-48 hours. Email Us