Hello, my name is Elizabeth Martin (Liz) MSOM L.Ac, LMT and I am the founder and owner of Hands On Acupuncture & Massage Therapy P.C.
I would like to welcome you to the practice!
We are a holistic wellness center utilizing the "four pillars" of Traditional Chinese medicine (TCM) , in addition to Massage Therapy and other modalities. At Hands On Acupuncture & Massage Therapy, we strive to enhance and educate individuals to create and maintain a whole and healthy self by treating the physical, emotional, and physiological being.
Our practitioners develop protocols, and create individualized treatment plans with a clear plan of action to help each patient achieve their health goals. We like to work in conjunction with western doctors to create the best plan of action for our patients. Women's Health, Allergy Elimination, Pain, and Anxiety are just a few areas we have extensive experience in treating.  In addition, we love to compliment western medicine's care for cancer with our list of holistic therapies.
The "Four Pillars" of TCM includes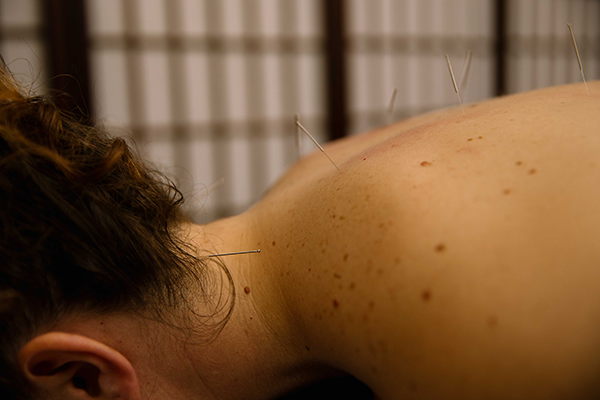 ACUPUNCTURE
CHINESE HERBAL MEDICINE
MANUAL THERAPY
THERAPEUTIC EXERCISES
We also offer Medical Massage Therapy
Medical Massage is A type of Massage that is used to target specific areas of the body in order to achieve a therapeutic result. Massages are custom to the patient and can combine the techniques of Swedish massage, Amma , along with deep tissue. Massages are tailored to you depending on what is needed or requested.
Although we are medical professionals with an extensive amount of knowledge in both western and eastern medicines, we pride ourselves in treating each patient with compassion and love.
In Our Practice, you are family.
The atmosphere of our office is tranquil and inviting. Our receptionists will always welcome you with a smile.  You will be offered a complimentary cup of tea when you walk in. Our teas are all organic and are brewed each morning from loose tea leaves. Every month we highlight a different tea and its health benefits. Each room contains a Himalayan salt lamp to create a positive feel and energy. Our tables are warmed with heating pads, and sometimes you may catch the smell of essential oils diffusing. On occasion, we take requests for the type of music you would like to listen to in your room. At the end of your treatment you may browse our products and supplements. We carry a variety of high-quality supplements and products, which may be purchased to enhance your treatment. Or you may choose to schedule an herbal consult for a custom herbal formula that will be created specifically for you to accelerate your healing process.
At Hands On Acupuncture & Massage Therapy P.C, we pride ourselves in utilizing many modalities to help individualize treatments and do what works best for you to maximize your mind and body health.. Whether you choose to do Acupuncture, Massage,Herbal Medicine, Cupping, NAET, NET, or Qi Gong, we can help you achieve your wellness goals. I hope you enjoy your experience here!.